Journal 2020.3 - 1.0 libs, survey, brew tap
February was here and gone in a flash it seems and it has been a blur of activity. I've written several interim posts, so I'm not going to go into a ton of detail, but I have a long list of things that have been in work:
1.0 libs
Per the 1.0 post we decided to be a little more aggressive on our versioning in Clojure contrib libs and many commonly used contrib libs have now been updated to 1.0+. In the process of doing that work, I made a digram, which might be helpful (it's probably not completely up date as things have been changing). Everything in green has been updated to 1.0+: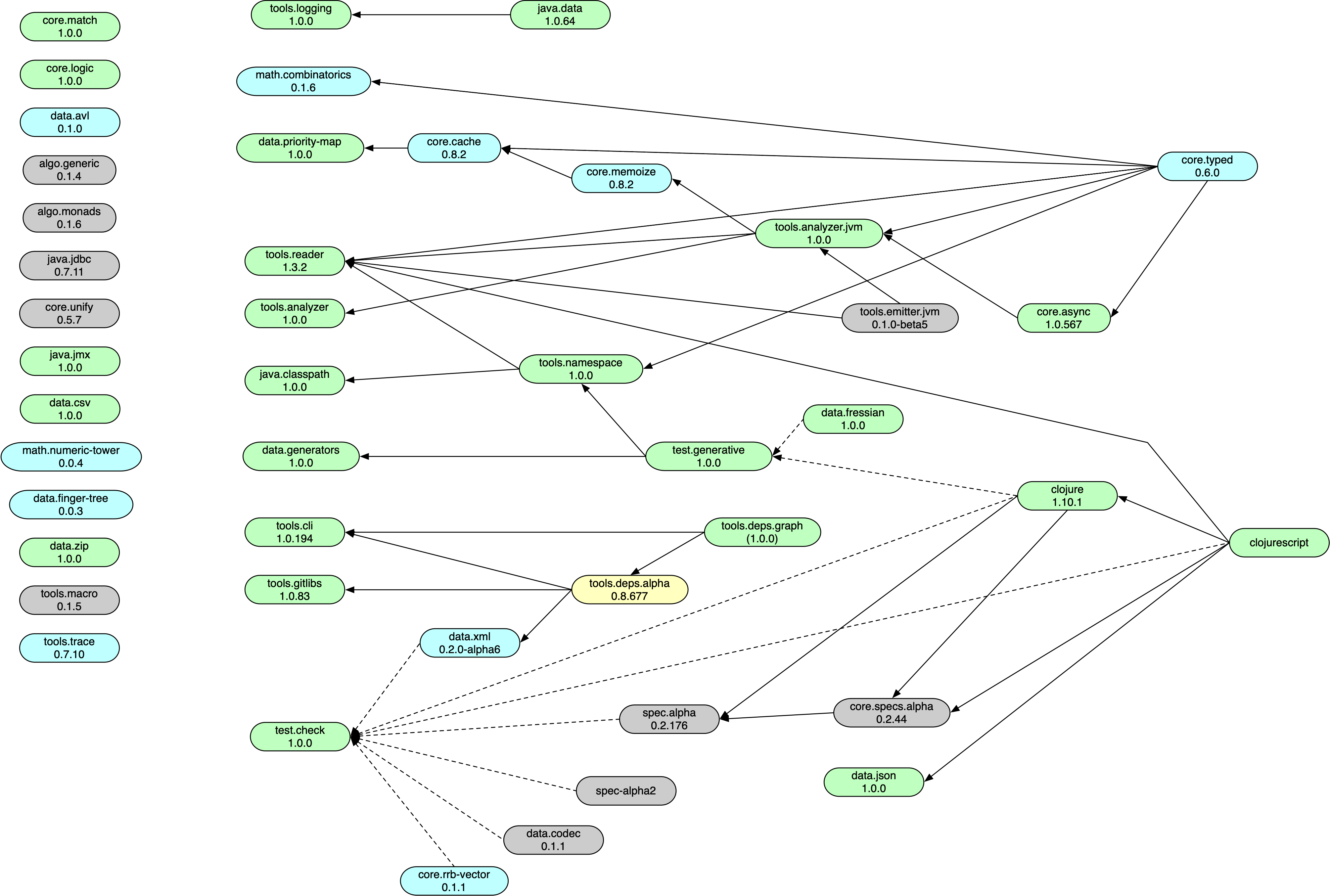 Clojure survey
I posted:
Thanks to everyone for participating in the survey! See you next year… :)
Clojure homebrew tap
We had been evaluating whether it made sense to make our own Clojure Homebrew tap, but some recent changes to our formula there pushed us into it more urgently. See:
HOPL
As I've mentioned a few times before, Rich Hickey has been working on a paper for the HOPL 4 conference and I've been doing some additional data analysis for him and reviewing it. It's great! Can't wait for it to be finished and available for everyone. Also, they posted the HOPL paper list, looks interesting.
Miscellaneous
Also, many other things, including some Clojure 1.11 stuff…
Other stuff I enjoyed this week
So many new and interesting musical things I heard, but here's a few:
Written on February 28, 2020